Introduction: What is a conversion kit and which manufacturers do they come from?
A conversion kit is a set of parts that comprises all the necessary equipment and supplies to convert a traditional pedal bicycle into an electric bike, or an ebike. There are many manufacturers who make electric bicycle conversion kits, and some of the most popular include Bosch, Bafang, and Swytch. Electric bicycles kits can be powered by a range of different power motors, batteries, controllers, and other electronic components such as assist level setting switches and LCD screens. There will be some kind of a cadence sensor and possibly also a throttle.
Choosing the Right Ebike Conversion Kit
If you are in the market for a conversion kit for your traditional bicycle, there are many considerations to make. The best kits will include high-quality parts that work well with your bicycle and do not cost too much. After all, if the price is expensive, it may be advisable to decide whether you might be more economical buying a readymade ebike brand new, and selling your existing bicycle to off-set some of the cost. This may depend on how attached you are to your existing bicycle, as well as the price of the conversion kit.
There are two main types of kits available – hub motors and mid-drives. Hub motors will require you to change out the wheel, either front or rear wheel, depending on the type, while mid-drives fit adjacent to the pedal cranks and chain. Mid-drive kits tend to be more expensive than hub motor kits, and they can be more difficult to install or remove, and may not fit all bicycle frames. If you need to upgrade your bike in future years, this can also be an additionally difficult procedure. Hub motor kits typically offer more power than mid-drive kits, though a mid-drive motor will balance the ebike better as the weight is distributed evenly and the centre of gravity is lower.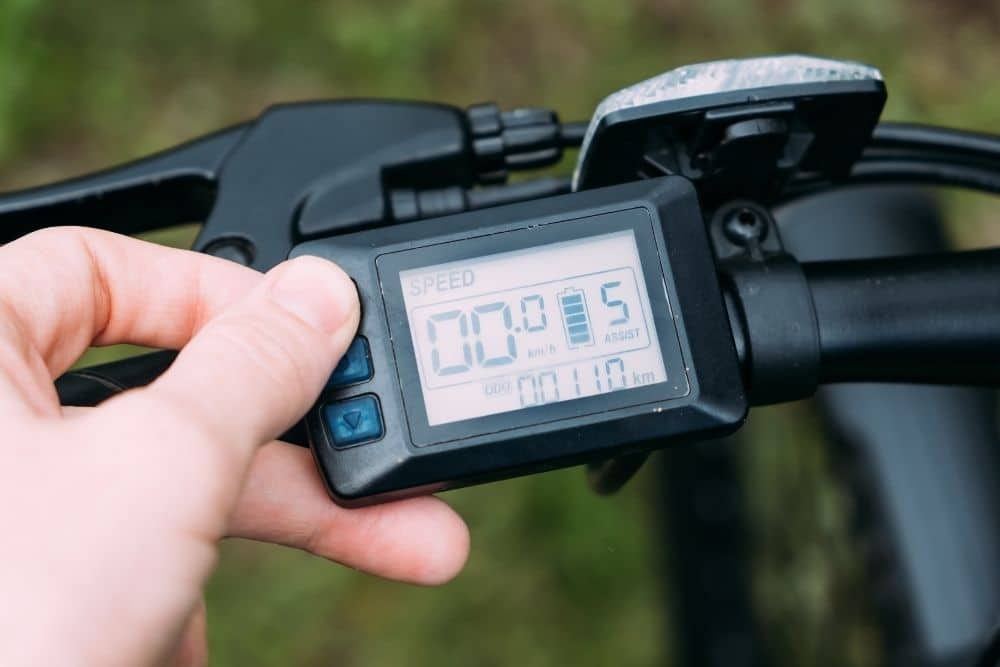 The Different Parts of an Ebike Conversion Kit
Most conversion kits involve quite a bit of DIY: you are adding a multitude of extra parts to a bicycle, and these different pieces all work together to make your bicycle into an electric bicycle, or ebike.
As well as the motor, which will either involve changing a wheel from a normal wheel to a wheel with an electric motor in the hub, or (if a mid-drive) removing the pedals and cranks and front derailleur and sprockets, to allow fitting. There are a range of other additional parts to fit.
A battery pack will require fitted somewhere on the frame; popular places for fitting this may be the down tube or seat tube on the frame, or perhaps on a rack over the rear wheel. The battery pack is a heavy piece of equipment and has to be fitted securely. Ideally, the battery pack should also be easy to remove from its securing brackets, for recharging off the ebike, and for security.
A controller will have to be situated somewhere on the frame. Controllers are the brain of the ebike and interact with all the other pieces to coordinate when and how much assist is applied. It 'talks' to the battery, the motor, the cadence sensor, and cuts the power when, e.g., the brakes are applied. Controllers tend to be quite small and light, so can be secured in a range of places on the bicycle, but bear in mind, the controller will have a mass of wiring running to and from it, so this will also have to be accommodated along the bicycle frame. You will want this wiring to be as neat and unobtrusive as possible.
As well as the above, you will have the cadence sensor to install, and either change or adapt the brake levers to ensure power is cut when the brakes are applied. A display that will inform you of available battery charge, and a range of other information depending on type and price. An assist level setting may be integrated in the display, or this may be a separate piece of kit for fitting on the handlebar. And a throttle, usually either a handlebar twist grip, or a thumb throttle, will require fitting, if the kit you purchased came with such.
What Tools Will You Need?
When you're converting your bike, there are a range of tools you'll need. This is a list of the most important tools to make sure you have everything you need for a successful conversion.
– Wrenches: You'll need wrenches in various sizes, depending on what needs to be attached, or taken apart to fit components of the conversion kit.
– Hex keys (Allen keys): These will allow you to tighten hex bolts and nuts with enough force to keep them in place. It's worth investing in a good set of hex keys if you plan on doing more than one conversion, or plan on doing your own cycle maintenance going forward.
– Socket set: Not essential, but a ratchet and socket set that includes both metric, and standard sizes, can save you time. A good chrome vanadium set will last longer and serve you well.
– A range of pliers including locking pliers: these are invaluable when dealing with wiring and cables.
– Screwdrivers: A selection of various sized screwdrivers is recommended.
– For installing a mid-drive motor, you will require some special tools, e.g., a bottom bracket removal tool, a crank puller tool, and possibly a chain breaker tool.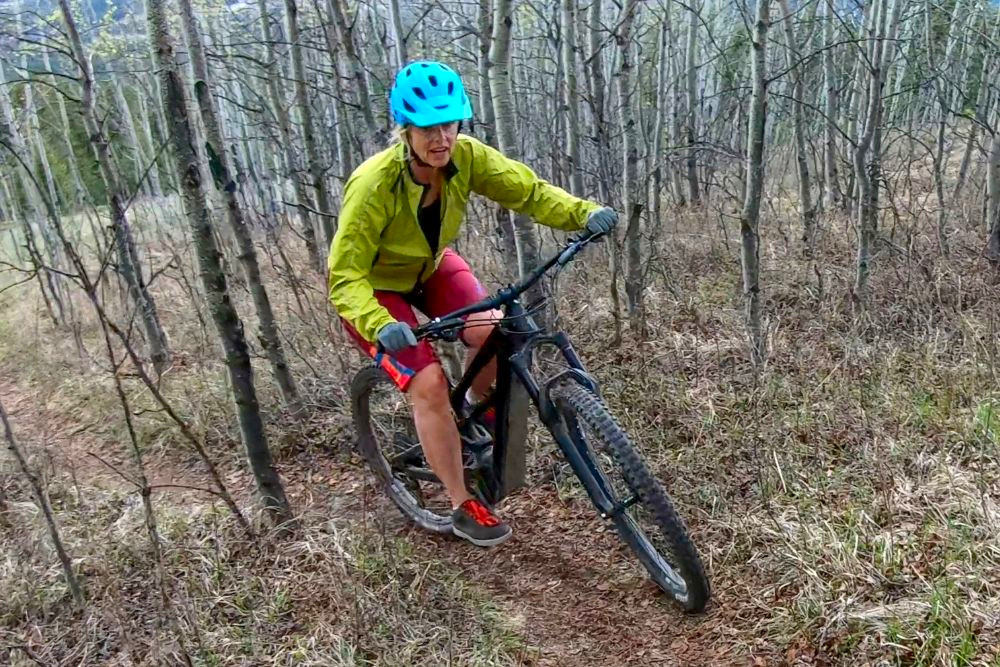 The Proficiency Required
If you are used to DIY jobs on your bicycle, you probably have most of the tools you require already. If not, be sure to price what you need and add this to the cost of the conversion kit, to get a realistic total of all the expense you will incur to convert your bicycle to an electric bicycle.
Fitting a conversion kit may not be a hugely complicated task, but it will require a certain level of proficiency in using tools and following instructional and wiring diagrams. It will be easier for someone adept at maintaining their own bicycle, rather than someone who does little but oil the chain occasionally.
If you are unsure whether you can complete the task competently, you could ask the local cycle shop for a quote to fit the conversion kit for you. This may save you buying tools you may never use again, and ensure the kit is fitted to a high and safe standard, as per the manufacturer's instructions. The labor costs you will incur though, will add to the total price of the bicycle conversion.
---
See also: A Normal Bike or an Ebike?
And: The Most Important Component of an Ebike
---
What Types of Bikes are Easiest to Convert?
Most all bicycles can be converted. Some bicycle types are easy to convert, but not all bikes are equal. There are two types of bikes that are the easiest to convert: Mountain bikes, and road bikes.
These normally have traditional full-size frames, so there is usually a range of choices of where to fit components and more space available in which to do so.
Other bicycle types: folding bikes, cargo bikes, even tricycles – conversion kits can be fitted, but it may mean a degree more planning to ensure parts are fitted securely and safely to work optimally.
Conclusion & Resources
Converting a traditional bicycle to an electric bicycle, or an ebike, is certainly a possibility for most existing bicycles. It is a job though that will require a certain skill level with tools and following instructional diagrams. It is also a job that should not be hurried, so only attempt a conversion when you know you will have plenty of time to complete the task in the one sitting, rather than fitting a piece here and there, days or weeks apart, when it will be easy to miss a stage, or forget exactly where you are in the conversion process.
Some conversion kits are easier to fit than others; Swytch, for example, but whatever kit you opt for, be sure you are confident you can complete the task before you begin. If you are not, then perhaps it may be a better choice to have the local bike shop fit the conversion kit for you. This will cost you more, but it will put your mind at ease that the kit is fitted well and your electric bicycle will be safe to use.
One last point is regarding ebike legislation in your own particular state or country. Different countries have specific laws that may limit the power of an electric motor that can be fitted, and whether or not a throttle is legal to install and use. It is worth checking the legislation that applies wherever you are, to ensure you are fully complying with the law, if you are planning to use your ebike on public highways when fully converted and operational.
Some videos that may prove helpful to watch before undertaking converting your bicycle to an ebike.
Fitting a Mid-Drive Motor
Fitting a Rear Hub Motor
Fitting a front hub motor
18 Dec 2021