There are many different types of electric bikes out there. You will need to know what you want an electric bike for before you can narrow down one that will fit your needs. Since this may take a little bit of time, be sure to consider all aspects of electric bikes, so that you can get one that will benefit you most.
What Type of Electric Bike Should I Buy?
If you are a bike rider, you will enjoy learning about the various types of electric bikes that are on the market. When you are shopping around for one, you need to know as much about them as possible. This article will let you know some of the most popular types of electric bikes that are out there and what they are all about. That way, you will be able to make an informed decision on which one is best suited for you.
Take your time when you are looking for an electric bike. You want it to serve the purpose that you buy it for. When you get the right one, you will be able to enjoy it to the fullest extent. It will be a purchase that can make you extremely happy and satisfied because you have spent your money on something that is definitely worth it and suits your needs.
Electric bikes are easy to use and take care of. You'll be pleased with your purchase, so take a look at the various electric bikes that you can choose from. We know that you will make the best decision for your situation, and you'll get to enjoy your electric bike to the fullest extent.
Electric Mountain Bikes
One of the reasons an electric mountain bike may be an option is their versatility. They are a great way to navigate rough tracks and hilly trails, they are sturdily built and are challenging and fun to use. With various suspension configurations, in terrain where a lesser electric bike would struggle, an electric mountain bike will thrive and overcome virtually all the obstacles put in its way.
Imagine all the fun that you can have if you owned one of these. With a powerful motor, you will have no trouble accessing roads that would be difficult to traverse with other types of ebike. Make it a point to try one out on the roughest of tracks that you wouldn't dare try in a car.
With fitted racks, an electric mountain bike can carry all you need to take on an adventure, whether that is fishing or camping equipment, or hunting gear, or just some supplies to keep you going for a lengthy day trip.
If you decide that an electric mountain bike is what you are looking for, you will need to find the right one. If you want even more information about electric mountain bikes, check our other article here.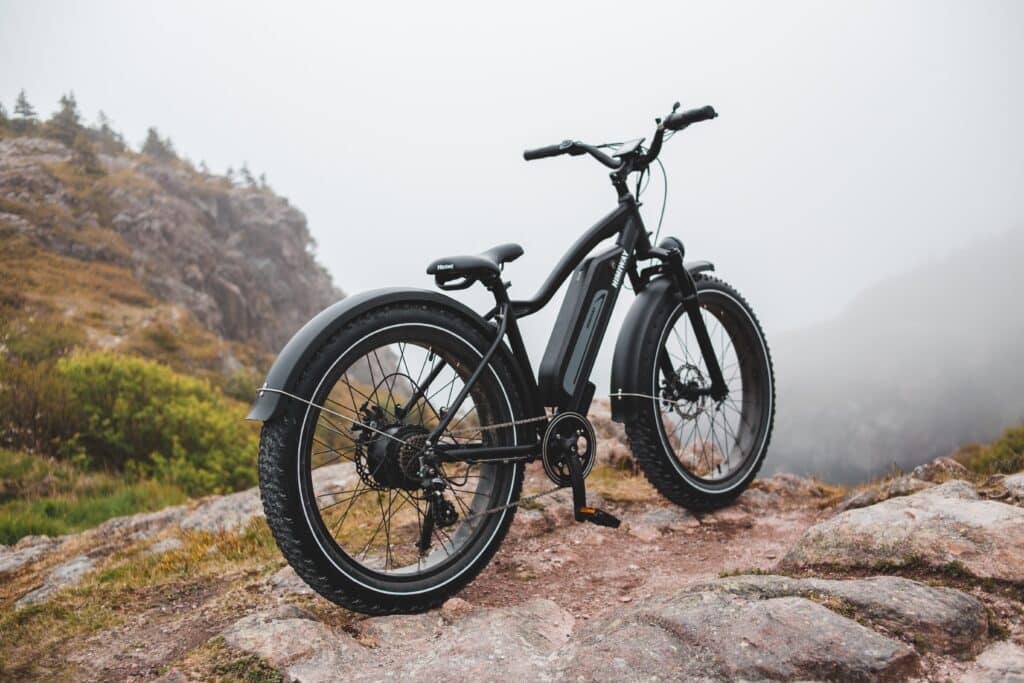 Electric Road Bikes
Rising in popularity, are electric road bikes, which are great all-rounders for commuting and for day trips at weekends or days off work. Many electric road bikes are purchased from cyclists who were once regular riders but have let it slide due to age or injury. One of the best reasons for getting an ebike is the fact that you can ride where you want without too much in the way of physical exertion. The motor and battery assist you along which is ideal when you are cycling towards a hilly region.
With drop handlebars and sensible gearing, these can be great commuter ebikes also, and in some models which hide the battery pack within the frame, these can be virtually indistinguishable from a conventional bicycle.
If your main cycle ride is on tarmac, then an electric road bike may be the ideal purchase for you.
Electric Hybrid Bikes
Another type of ebike that is creating a demand is the electric hybrid bike. Why have they become so popular? Because they are so easy to use, with their sit up high position offering a comfortably relaxed riding style, and offering a green alternative method of transport to commute, or get you to the shopping center and back with very little effort. This is another type of ebike ideal for commuting, weekend trips, and with the fatter tires can easily cope with some off-road tracks. They are built for comfort, some with wider sprung seats, front suspension, and with the bigger tires offer an easier ride over bumpy road surfaces.
Whether you are navigating city streets, or pathways around town, for comfort, and style, and sheer pleasure as you go, an electric hybrid bike may be the way to go.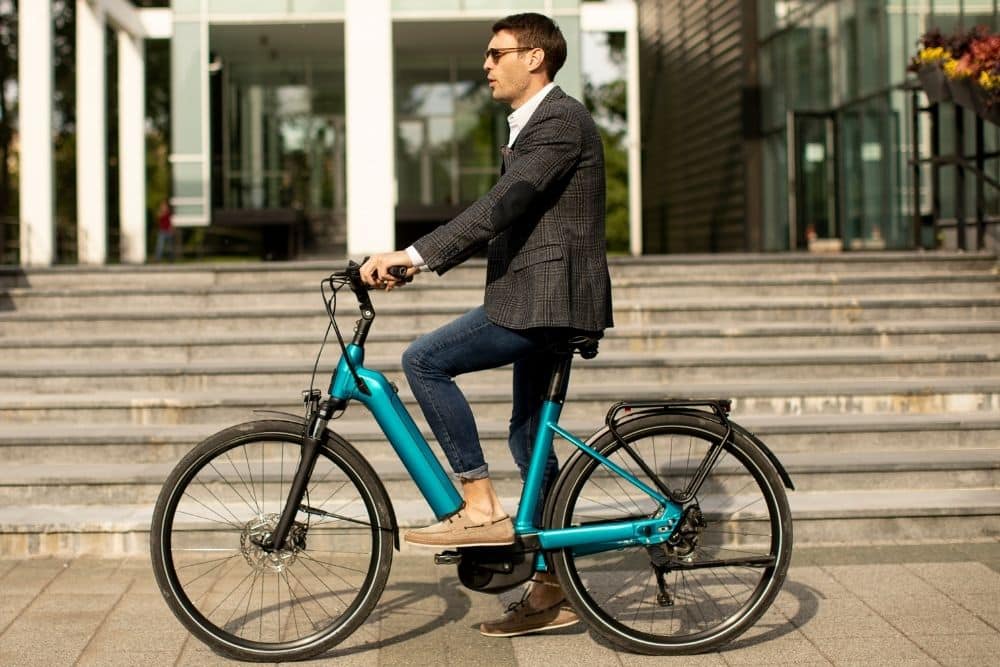 Electric Gravel Bikes
With electric gravel bikes, you can go from regular pavement to off-road terrain. Being able to travel on all types of road surfaces will really make you feel great, and fulfil all your expectations of an ebike. When other people can't get to where they want to go, you won't have a problem when you have this type of electric bike. They can do it all.
Designed for maximum fun in all types of terrain, and maximum comfort on roadways, electric gravel bikes tend to offer drop handlebars, lighter suspension, and better traction and control over a range of surfaces. And with bigger tires, if you often vary your trips from tarmac to rougher off-road tracks, an electric gravel bike will suit your needs.
Folding Electric Bikes
Folding electric bikes are still very powerful bikes. They can be folded down, usually in a matter of seconds, and this makes them extremely easy to transport. They are generally lighter in weight than other electric bikes and people that want to be able to transport their bike easily will love to have one like this.
Having it easy to travel is one great thing, but also easy to fold up the bike is even better. You will find that the prices will range. You can get a good folding ebike for a reasonable amount. Of course, if you want a lot of extras on this type of electric bike, you can run into thousands of dollars. Be sure that you know what you can afford when you are looking for one.
Especially good for city commuting where you may involve a bus or train trip on your journey. They can be excellent for home to station, then fold and carry on the bus or train. At your destination, carried off, unfolded, then an easy ride to your place of employment. Once there, they can be folded again and stored either in a locker room, or under a desk. For more information, check out article on the benefits of light folding ebikes.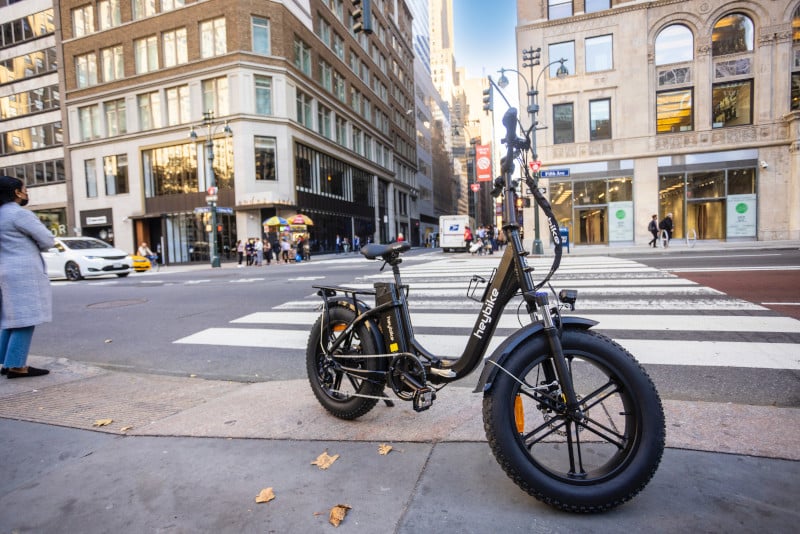 Electric Tandem Bikes
Electric tandem bikes are very popular for couples, or close friends, who want to adventure out together. The way that they are made ensures that neither rider has to work harder than the other for them to get from place to place. This is something that attracts people to get one in the first place. They like that two people can go on the bike and not have to physically work hard. Electric tandem bikes are especially suitable for older couples, or friends who like outdoor excursions, but perhaps, due to age or infirmity, don't have the physical ability they had when younger.
Getting an electric tandem bike will be something that two people will really enjoy. Modern electric tandem bikes, as well as having the battery and motor to ease the strain, have two riders to share the effort. There are various electric tandem bikes on the market, and there is bound to be a model that will be ideal for you and your partner or friend. For more information, check out article on Should I Buy a Tandem Electric Bike?
You will find that electric tandem bikes can be expensive to purchase, but if the cost is shared, the price is halved, and that makes it a far more reasonable prospect for those that would prefer to cycle together rather than go it alone.
Electric Tricycles
Electric tricycles are exceptional bikes. They are very stable and easy to use electric bikes. Many people find they are the ideal bike for their use and they love them. When they are looking for one that will work for them, they need to know why they want to get an electric bike like this. It will help them to find the right one.
Many older riders find the superior balance of a three wheeled electric bike one of the chief advantages of owning one. Others find that an electric tricycle can do so much more than a two-wheeled bike. They can be customized to carry loads, or have extra seats fitted. Many can be fitted out in various ways for a range of purposes, for example, as an electric taxi, as a replacement for a delivery van, or just for transporting heavy items from A to B.
For more information on electric tricycles, see our article, Should I Buy a Three-Wheeled Electric Bike?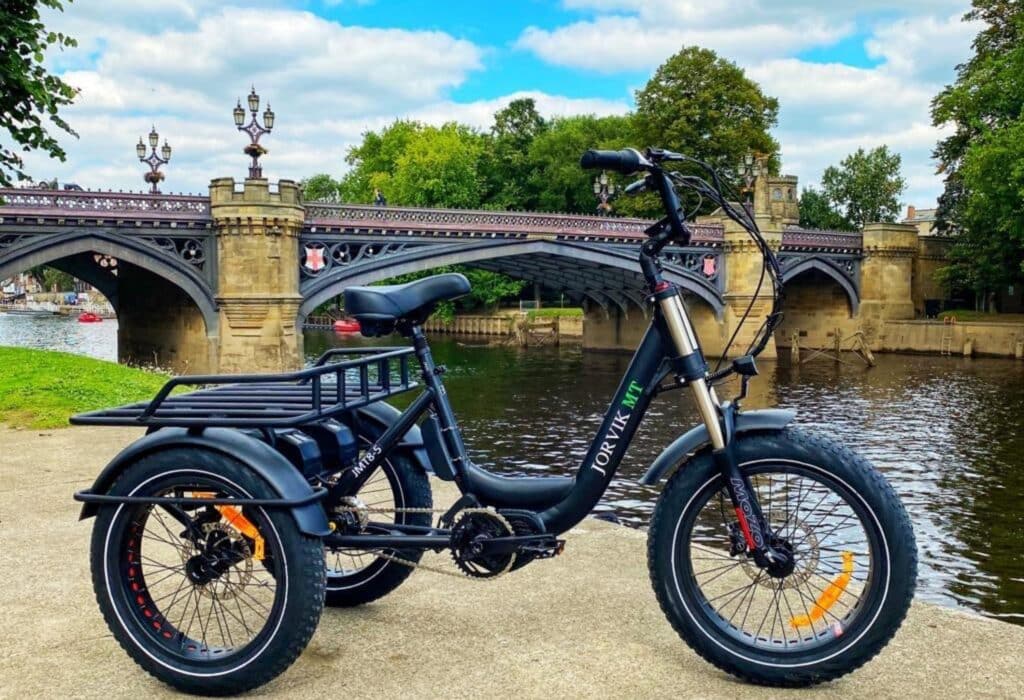 Electric Cargo Bikes
Whether you are looking for an electric bike to carry the kids, as well as yourself, or you are in a local business that is looking to economize by cutting on transport costs, an electric cargo bike may be the answer you are looking for.

These can be wonderful bikes for families. They are sturdy and solidly built, made to carry lots of items with ease, and can be fitted out to safely transport the kids too. In bike-friendly countries, they are very popular. One country that they are used a lot in is Denmark. That is because they make sense to the people there and make transporting things from a store easy and efficient.
If you are in the business of local deliveries around your town or city, then replacing your van with a cargo ebike can not only save you money and improve profits, it can show to your customers how seriously you take the climate crisis and that you are doing something environmentally friendly to combat it. You may even attract more customers with your proactive green approach in business.
There are many innovative types of two and three wheeled electric cargo bikes on the market and with a little research you may find the ideal one for you and your business. Check out our article, Can I Replace My Van with a Cargo Ebike? for more information.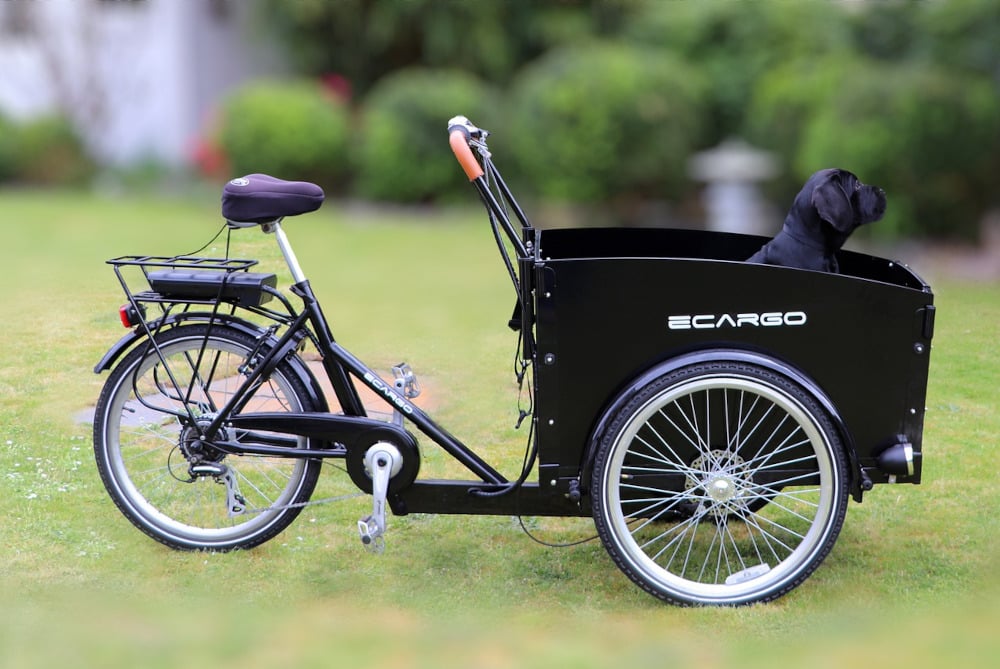 Summary
Getting an electric bike is something that you should consider if you like the outdoors and the fresh air. If you cycled a great deal in the past and want to get back into cycling, or you are older and looking for some exercise that will not be too physical. Electric bikes can probably tick all the boxes you would put on your to do list.
Whether you just want to make an easy trip to the shops, of replace your car for commuting to work, an ebike will bring rewards in so many ways, from keeping you fit and active, to saving you money on fuel for a car.
Many towns and cities now have a network of cycle paths, so today, cycling is probably safer than it has ever been. Even without the benefits of dedicated cycle paths, ebikes are great in traffic, and the heavier and more congested the traffic is, the greater the pleasure is to zip along and pass the frustrated faces of car commuters stuck in gridlock.
So, for work, or shopping trips, or day trips at weekends, an ebike is a positive purchase to make. It will give you a great deal of joy and improve your health and well-being.
As we have commented on, an ebike need not be a solitary sport, whether that means an electric tandem, or an electric cargo bike fitted out for kids. Using an ebike can easily be a family pursuit.
Business owners, with a look at their accounts, could probably see how much replacing a van with an electric cargo bike would save them. If unsure, then ask your accountant. An electric cargo bike can increase profitability and give your business a climate friendly green reputation, and that may mean more customers in this day and age.